About Us
---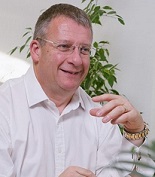 Essentially Financial is headed up by Les Conway DipPFS, Certs CII (MP & ER) as the Founder, Director and Financial Planner.  His vision in establishing the firm was in guiding people along their lifetime journey as their financial planning partner.
He strongly believes that establishing and quantifying individual objectives are the solid cornerstones of the financial planning process.  It not being about product, performance or flavour of the month but understanding where people want to be, where they are now and reaching their destination.
His extensive knowledge and experience of more than twenty eight years provides clients with the security and knowledge that they are always heading in the right direction, taking alternative actions as needs be.
He lives in Pinner with his wife Caroline, Cinnamon the Cat and Bailey the Yorkshire Terrier.  Away from the office and his work he's a Motor Sport nut, plays Golf badly, is a Malt Whisky lover, a James Bond and Sweeney fanatic and a long suffering West Ham United fan.